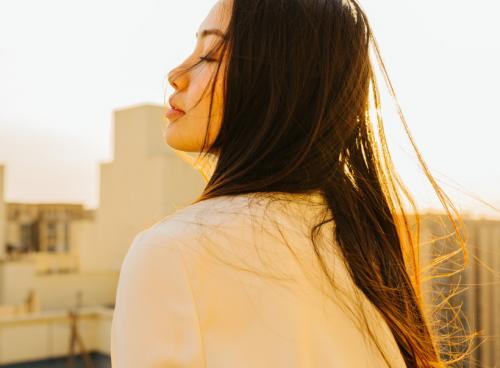 Redefining the Typical Filipina Beauty
One of the things that you should realize about Filipinas is their beauty goes beyond the physical. They bring more than just good looks because they have the personality to match their beauty. There are some people who will base the beauty of the Filipina on the representatives to various beauty pageants.
The delegates that have been sent to different beauty pageants are diverse which is one of the adjectives that can be used to describe the beauty of Filipinas. There may be some people who will be described as very Filipina-looking but with a lot of mixes that have occurred throughout the years, it can be hard to say what a real Filipina beauty actually is.
The Typical Filipina Beauty
If the "average" Filipina will be described, some of the main characteristics that you will hear are the following:
Petite
Brunette Hair
Dark Brown Eyes
Almond-Shaped Eyes
Olive Skin
There are a lot of Filipinas who are pretty happy with all of the features that are considered to be "typical" but once again, because of the various mixes that have occurred throughout the years, it is natural to see a fair-skinned Filipina or someone who has lighter hair. There are also some Filipinas who are tall and cannot be exactly be called petite.
What Makes Filipinas Beautiful
What are the things that can make the Filipina beautiful? Is it the features that are mentioned above? Even foreigners who have dated Filipinas will say that Filipinas are fun to be with. They are also very resilient because they manage to smile even when they are already being bombarded with different types of crisis.
It is common for other races to see failure as an excuse to end their lives but the typical Filipina will make sure that she will adjust to the changing times. She will adapt so that they can go with the tides. The Filipina is very open-minded. She knows what she should do in order to rise up from the adversity that she is facing.
She is not Always Ideal
The features that are mentioned above that are used to describe the "average" Filipina is constantly being challenged by the people who are being featured in magazines and on billboards all over the Philippines. There are different types of Filipina beauty and all of these are being celebrated in the Philippines.
There are different Filipina celebrities who are voluptuous, tall, athletic, and so much more. The beauty of the Filipina cannot be stereotyped anymore into what is considered to be "typical" or "ideal."
She Makes Herself Beautiful for Herself
There are some people who change their appearance so that they can be beautiful to the eyes of other people. The Filipina woman makes it a point to improve her appearance so that she can feel beautiful. The more beautiful she feels, the more that she can enjoy her beauty.
The Filipina woman is known to be more empowered as compared to the women in other Asian countries. They are given more rights and they are freer in terms of the choices that they make. The Filipina woman can control her body and what she wants to do with it and she is not being stopped by the judgment of other people on how she should act.
She is Powerful
There are some countries wherein women are not expected to lead because they are considered to be an inferior gender. In the Philippines, there are a lot of women who are in power. They hold positions in the government and they lead different companies. Some of them have even created their own companies and they are very successful in doing so.
The Filipina is not only beautiful because of her appearance but because of her obvious desire to make a change with the world as a woman. This can make the Filipina very beautiful.